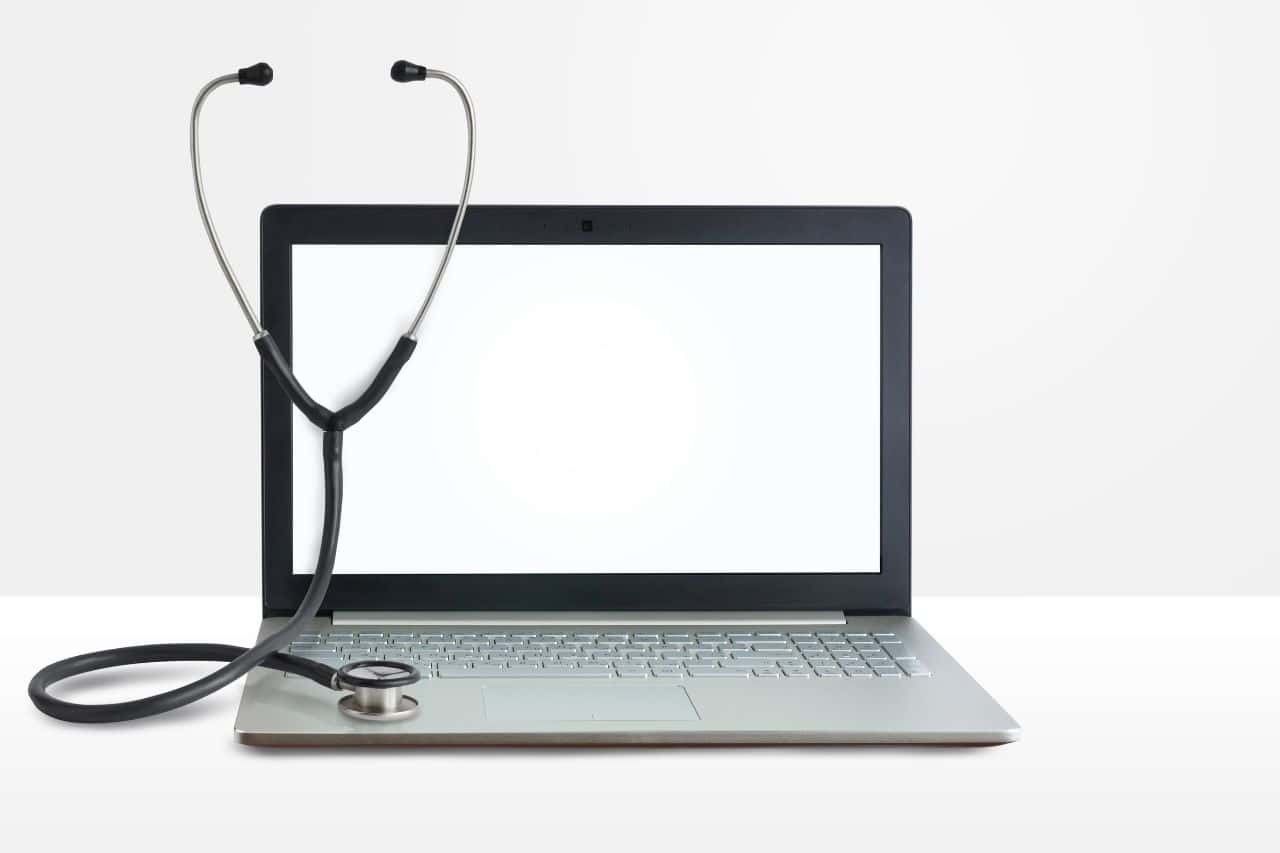 LAPTOP REPAIR IN HOUSTON, TX
---
Despite the fact that laptops are integral to the modern day office environment, they are prone to faults and breakages due to their increasing complexity. It is difficult to go through a day in an overwhelmingly digitalized era without relying on a laptop, however it is important that you remember that they are still electronic devices that will eventually break or cease to work. At Ideal IT Trends, we offer a wide range of laptop repair services to ensure that your laptop is always in good working condition. We offer affordable, high-quality and efficient services to help you with all your computer care needs. With a variety of certified technicians, experts, and solutions for a diverse range of laptop issues, we're one of the most trusted companies for laptop repair in Houston. From screen repair to hardware replacement and upgrades, your company provides the most reliable and effective repair services at affordable rates because we care about our clients!
Whether you use your laptop for business or pleasure, even the smallest problem can cause major headaches for you. iDeal IT Trends LLC provides customers with complete laptop repair in Houston, restoring the function of your computer so you can compute on-the-go with convenience and privacy.
Our services are available regardless of the make or model of your laptop. We have hands-on experience working with some of the industry's leading name brands, including: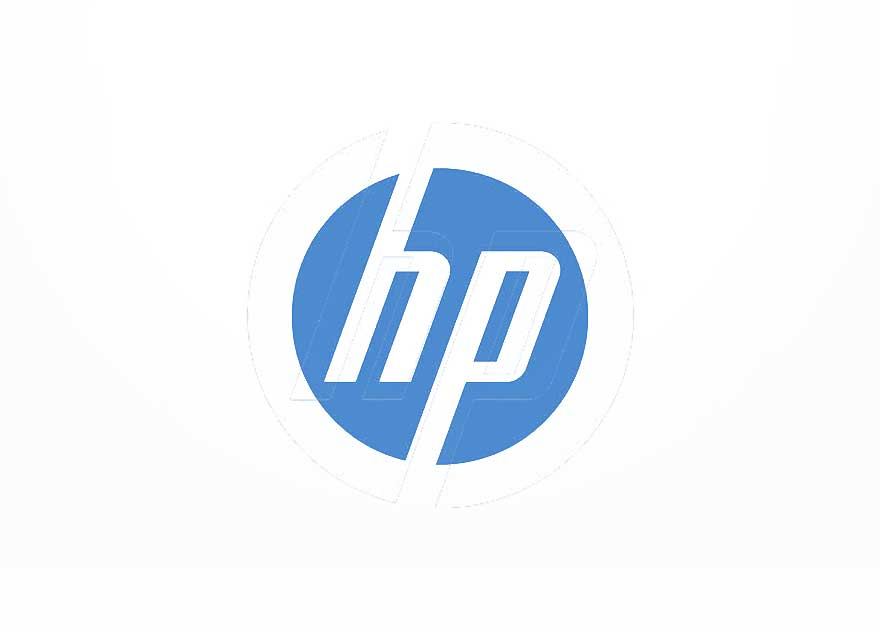 Some of the common repairs we provide include: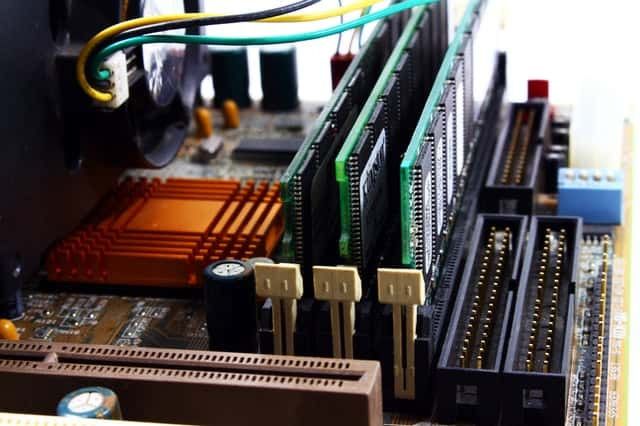 Memory and RAM upgrades:
Laptop running sluggishly? We can add an extra stick of RAM or swap out your insufficient RAM with something more suited for your computing needs. Let us add a little zip to your laptop!
Laptop LCD screen repair:
Laptop repair service is a relatively new business, but it is growing by the day. Laptop screens are fragile and costly to replace. A lot of people don't have the necessary skills or time to fix their screen by themselves. Which is why laptop repair services have been popping up over the years. Our certified technicians can fix any type of laptop, from an Apple to a Windows PC or Google Pixelbook and everything in between. They can also offer assistance with other computer related problems like malware and viruses, as well as general IT support services like remote assistance and data backup.

If you're having backlight issues or problems with color, bring us your computer for laptop screen repair in Houston. Our techs are adept at identifying the issue causing your screen problems and correcting it.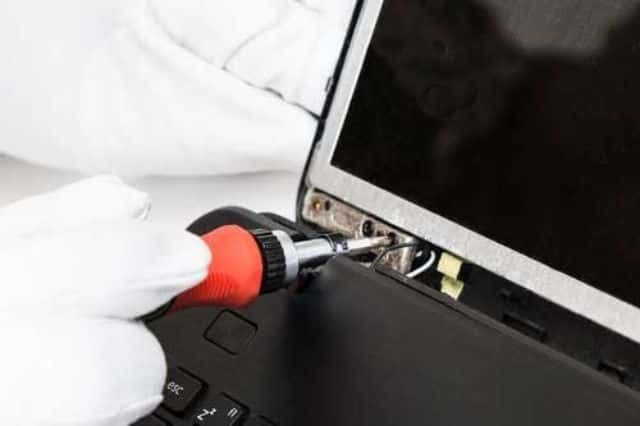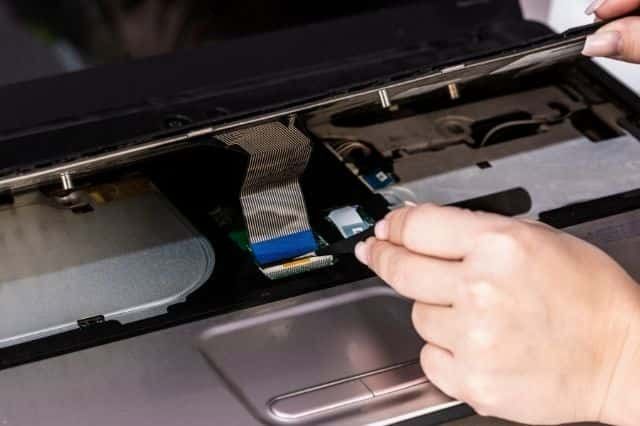 Keyboard and touchpad replacement or repair:
If your trackpad or keyboard are unresponsive or damaged, allow us to outfit you with replacement components or solve the problems with your existing hardware to restore its function.
Hard drive upgrade or replacement:
Want to swap in a solid-state drive for your clunky spin drive? Need to upgrade your total available storage space? We deliver hard drive upgrades and replacements to breathe new life into your reliable laptop.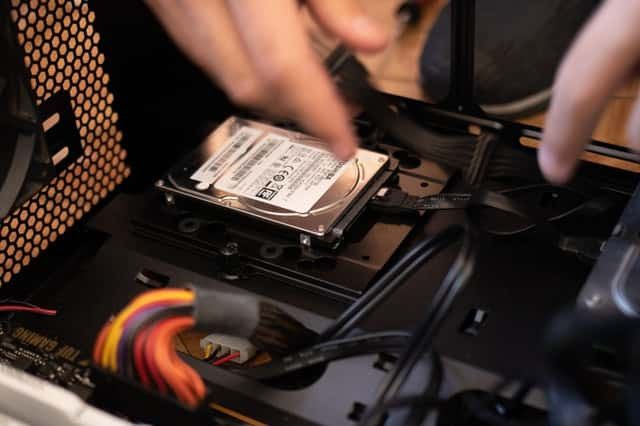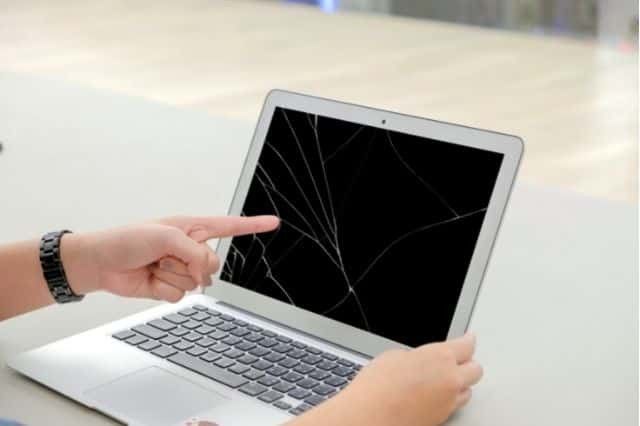 Broken or Cracked screen repair or replacement:
Cracked screens are a common problem nowadays. We are all at risk of dropping our phone at any time. The first thing you should do if your screen is cracked is to find a replacement for it. You can use your device but you will need to be very careful with it because the cracks will cause the screen to break more easily.
There are two types of screens that can be replaced, regular and AMOLED screens. Regular screens are cheaper but they have a higher percentage of image retention, which is what happens when images on the screen don't go away and stay on the display even after turning off the device or shutting down applications. AMOLED screens have better contrast and color reproduction than regular screens but cost more money because their manufacturing process is different from

Cracked screens happen. When they do, bring your laptop to us instead of shipping it in to the manufacturer! We'll provide a high-caliber cracked screen repair/replacement quickly, so you can get back to computing.
Ideal IT Trends – Top choice for Laptop Cracked Screen Repair in Houston
Almost everyone has at some point in time, broken or damaged their laptop screen. Whether you dropped your laptop by mistake or accidentally put a heavy folder on it, you're going to end up with some kind of damage to your screen. If you are having problems with your laptop's screen, then the most reliable option is to call Ideal IT Trends for our skilled staff will carry out complex screen repairs at the most affordable rates. We've installed over 10,000 screens in the past 12 months alone, so rest assured you will be in safe hands. For us, no screen repair job is too big or too small – we have the finest resources in the industry who are equipped with the experience, expertise, and tools required to provide a satisfactory service.
REFRESH YOUR SYSTEM WITH OUR LAPTOP UPGRADE SERVICE
Is your laptop not as fast as it once used to be? Do you really want to play that new video game that's all the rage but your laptop can't handle the load? Then you've reached the right place! At Ideal IT Trends, we offer the perfect hardware upgrades for laptops, empowering them to perform better and faster than ever before at reasonable prices. Our hardware specialists procure high-quality equipment such as memory, SSDs, and graphic cards to boost your old laptop's performance. At Ideal IT Trends, we are driven by our mission to offer personalized, cost-effective IT solutions to our customers to earn their love, respect, and satisfaction.
With our hardware updates for laptop, you won't need to go buy that expensive, new laptop. Our hardware specialists have a lot of knowledge and experience of laptop hardware, which allows them to offer you the most suitable upgrade solutions in a cost-effective manner. Not just that, at Ideal IT Trends, we procure the best, top-notch hardware to ensure that your laptop is actually upgraded and performs better. From installation to ensuring the newly upgraded hardware works properly with your existing software, our team provides you a comprehensive and satisfactory experience, and gives your machine a new lease on life.
WHY IDEAL IT TRENDS IS THE TOP CHOICE FOR LAPTOP REPAIR IN HOUSTON?
Our unmatched experience combined with our commitment to serve our clients is what makes us different – allowing us to transcend above all our competitors. At Ideal IT Trends, we are committed to forging long-lasting relationships with all of our clients by earning their satisfaction through our customized laptop repair services. We are confident that our team of expert technicians can provide the solution at the best possible price. Our highly skilled technicians use their magic to restore and repair laptops everyone else might give up on. Ideal IT Trends is the premier business that offers comprehensive laptop repair solutions. They specialize in everything from repairing laptops that are broken down to their component level to recovering data from severely damaged machines.
The laptop repair industry in the city of Houston is overcrowded with people who lack the skills, knowledge, and expertise to provide anything other than wasted time and money to their customers. This is in contrast to Ideal IT Trends, who offers a better solution for all your laptop repair related issues. We are committed to keeping our prices as low as possible so that we can offer customers a cost-effective solution. We take pride in providing quality laptop screen repairs, keypad upgrades, and hardware replacements without costing small businesses an arm and a leg.
So, is your laptop screen cracked or broken? Or are you looking to upgrade your laptop's hardware to enhance its performance? Ideal IT Trends is here to help. Our team is available round the clock to serve your needs and ensure that you don't have to wait too long for your laptop to be repaired. Our fast turnaround times and professionalism have earned us hundreds of loyal customers who are our biggest and most valuable assets. Call (713) 589-5817 now to get your laptop repaired by the professionals at amazingly low prices.
Does your laptop need repairs or upgrades, delivered by a highly-qualified professional tech? iDeal IT Trends LLC is ready to assist you! Contact us today at (713) 589-5817 and let us help you utilize your laptop to its fullest potential.