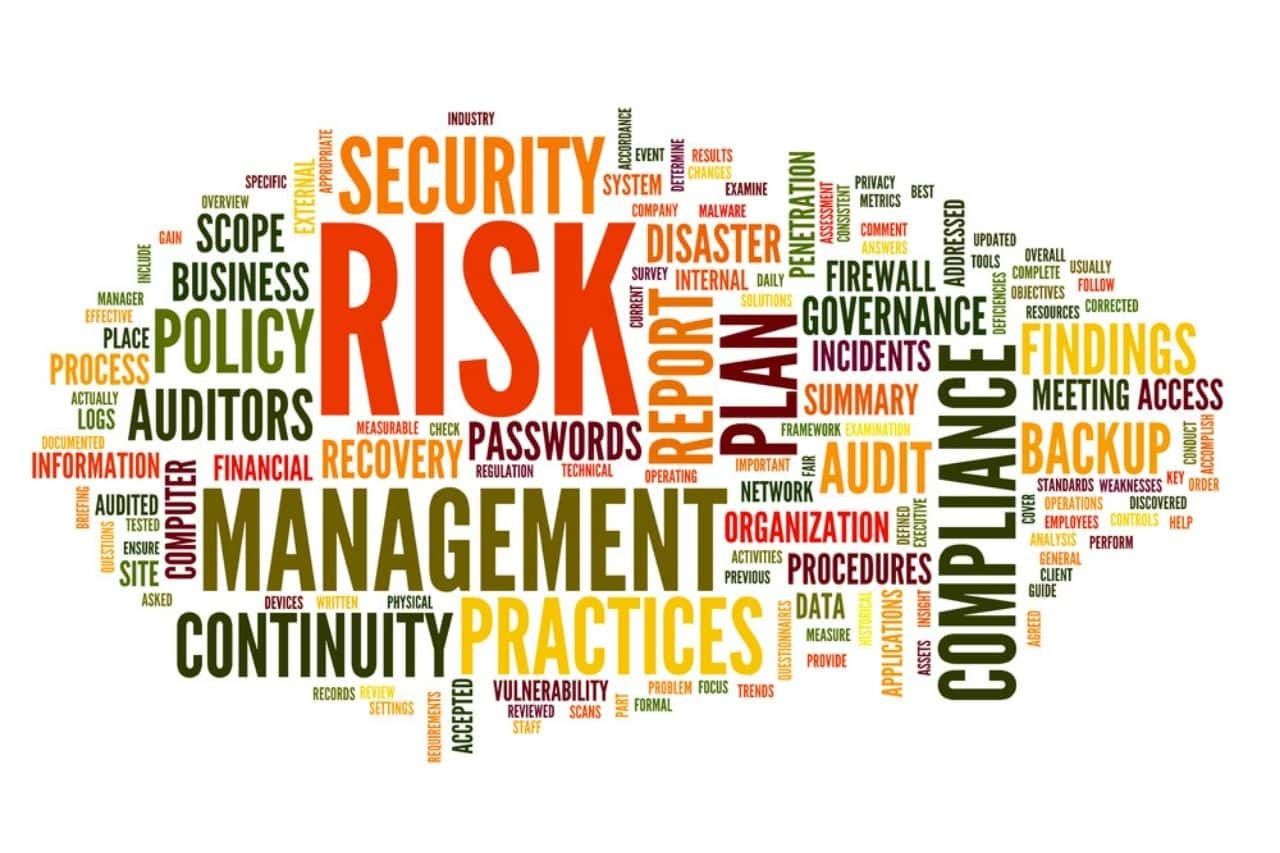 SECURITY RISK ASSESSMENT IN HOUSTON, TX
---
Having anti-virus software is only one piece of the complex puzzle of keeping a small business' network and computers secure.
Small Businesses are always surprised when they find out just how vulnerable they are to cyber- attacks. Unfortunately, a lot of small companies find out the hard way. They suffer an attack and then are forced to deal with the fallout which includes losing business and having to spend a fortune to recover, if they recover at all. Nearly 60 percent of small businesses are forced to shut down after a cyber attack. With cyber attacks and data breaches on the rise, cyber-security needs to be a priority for all businesses no matter the size.
Security Risk Assessment Importance
Cyber-security is a business imperative, and there are threats hiding everywhere. Having a third party test your defenses is necessary to understanding your security posture and protecting your network and computers from the prying eyes of cyber criminals looking to siphon any type of information that can be used to compromise your business' network and computers or completely lock down your network and computers while demanding payment for release (ransomware).
If you are a small business unsure of where to start, a security assessment can offer peace of mind and help patch gaps in your security posture that you didn't even know existed.
Every small business should begin their cyber-security journey with an assessment. This allows you to uncover blind spots and deficiencies you may be unaware of. Once you have baselined your risk you can begin to develop a strategy to mitigate, transfer, or manage that risk. This will help you measure the effectiveness of your security program. By prioritizing your risk you can make more intelligent decisions on where to invest your time and budget on the largest most impactful risk.
We can help you identify holes in your cyber security strategy before someone tries to exploit them. We understand a variety of industries, including healthcare, manufacturing, and insurance. Using industry specific knowledge we deploy industry standard practices and methodology to assess risk that are most common in small businesses and unique to your industry.. This process is adaptable and scalable to a business of any size.
Cyber-Attack Vectors
Finding gaps and holes in your network is valuable but you need to evaluate your network as a whole. While many attacks are focused on exploiting vulnerabilities to gain access to sensitive data, some attacks are designed to bring the entire network down. A network assessment consists of more than just a review of hardware and software, it also may include a review of the risk posed by your staff and users.
We help defend your network against:
Denial of Service Attacks (DoS)

Ransomware Attacks

Social Engineering Hacks

email exploits

Web browser threats

BYOD ( e.g..Cell Phones, Tablets, Smart TVs and Smart Devices)

WiFi related compromises
User Risk Assessment
While there are discoverable vulnerabilities based on software, the reality is that finding technical exploits is only a part of the equation. Oftentimes, the weakest link in a company's network are the people that use it. The majority of hacks do not involve a hooded hacker writing and executing malicious code. Rather, a large percentage of attacks come from social engineering hacks.
Social engineering attacks generally refer to an attacker using an interaction with a person to obtain protected information or to compromise a system. The most common form of social engineering comes from phishing attacks. Phishing attacks use emails, social media, or malicious websites to solicit sensitive data. Usually, the attacker will pose as an authority or trusted source to ask that a person give up information.
For instance, an attacker may pose as the IRS in an email to solicit financial information from a person. The attacker may ask outright, or direct the person to a malware site, or even ask that the person download a document which has malicious malware in it. The key, of course, is that the victim believes the attacker to be who they claim to be and that the person hands the information over voluntarily.
Clearly this has organizational consequences. All it takes is one employee to click on the wrong link or open the wrong email and your entire business could be at risk.
Below are some quick statistics to illustrate how much of a threat phishing attacks alone pose to every company.
95% of successful attacks on business networks are phishing based

76% of businesses have been a victim of a phishing attack in the last year

30% of phishing emails are opened by the target

43% of breaches are attacks on small businesses
These stats illustrate why every cyber-security assessment should include an assessment of user risk. User risk assessments may include brute force attacks on user passwords to see if users' passwords are too simple. They may also include simulated phishing attacks to identify whether a company's employees and users are aware of the threats posed by phishing communications.
How Small Businesses Can Start with Security Assessments
One simple place to get started on an independent assessment is a complimentary non-intrusive service that provides businesses with application that is loaded with tools that are also used by the department of defense from leading Managed IT Service partners such Sollar Winds, Bitdefender, and Viper already configured and ready to go. Once the assessment is complete (30 to 45 days), A detailed report is provided and explained in detail by one of our team members.
It's a simple and comprehensive way for a small business to get started on the process of understanding what's really happening on its network and where its vulnerabilities are — and it's free.
There's nothing more important to an organization than protecting its data and keeping their employees productivity safe. Most business owners are doing all they can but lack the expertise that hackers possess when it comes to discovering network vulnerabilities. An independent security assessment, conducted by a qualified independent expert, is a great way to level the playing field.